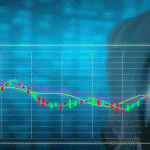 ACI Process Portfolios: 1st Half 2016 Performance & 2nd Half Outlook
The video below has the most important information in the first minutes including performance details.  The video player has controls to allow you to fast forward, pause or repeat whatever section of the video is most relevant to you.


Executive Summary
3/6 portfolios beat their benchmarks
2 portfolios beating the market
Strong performance in Market Income and Full Cycle Portfolios
Adjustments to Durable Opportunities in 2nd half of 2015 working
Core Equity still lagging due to biotech, pharma, healthcare, but showing it may overtake market quickly if election rhetoric on industry softens or market stabilizes for a few months
Recession Probability Indicator still suggesting stable investing environment
Performance details are minutes 2:19 – 5:50 in video
Color on portfolios occurs in minutes 5:51 – 10:40
2nd Half Outlook is 10:41 – 14:32
Please share with one friend that can benefit from this information. Share buttons below for your convenience.
To Smarter (and more transparent) Investing,
Dak Hartsock
Chief Market Strategist
ACI Wealth Advisors, LLC
Process Portfolios, LLC