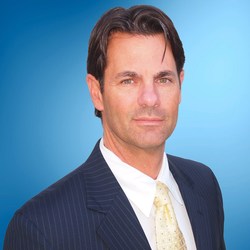 Dak Hartsock: Market Strategist, Principal. 
A little about me — I was born in Wisconsin, but my dad was a fix-it executive, so we moved around like a military family.  He never talked about what he was paid.  He talked about the people whose jobs he saved or created.  That desire to make a difference was passed on.
I learned to read shortly after turning 3 and pretty much had a book in my hand from that point forward.  You may be remembering the kid at school that read at the lunch table, in the hall, behind the cover of the social studies book in class, at recess.  Yep. I was that guy.  For the next 20 years or so, if I was awake, I was reading.
I carried that interest in learning with me to the University of Virginia where I graduated in 1995.
I got interested in the markets around 1996 and started studying investments.  In 2007/2008 I started getting calls from friends and family about the market.  As it turned out, I saved two of their retirements.  It was a Eureka! moment for me.  I left business development behind for investment management.  It isn't curing cancer, but maybe it's the next best thing — I study an endlessly fascinating and complex puzzle known as the stock market for a living, and that study helps people build better futures for themselves and the people around them, including my own family members.  That's pretty good stuff, especially at Christmas when the thank you cards come rolling in.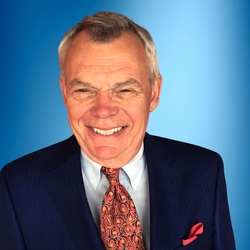 Robert Hartsock: MBA.
I have over 30 years of senior management experience in diverse markets, products, and businesses, including management roles in two Fortune 500 companies and leadership of more than 5,000 employees.  My specialization is in identifying and fixing management and operational problems in multiple phases of the business cycle. This background helps me provide operational and macro perspective, including business cycle impact, on the investments ACI makes for client portfolios.  I enjoy being a consultant for ACI and believe doing so has a positive impact on ACI investment decisions.
I was also part of the decision to widen ACI services to include less affluent people and families, and to include specialist investment managers for fixed income, giving the firm a service offering unlike other fiduciary investment advisors.  The power of customized investment portfolios is something everyone can benefit from.  ACI is making that possible.
Not sure what a fiduciary is and why it's important your investment advisor is one? CLICK HERE to find out...
Compliance Support by: 

Fund Providers:

ACI selects only the best, low cost, highly liquid funds from premier fund providers to minimize needless expenses to our clients.  ACI never uses funds with sales loads, commissions, or hidden fees of any kind.  The firm goal is to keep more money in your pocket, where it belongs.
Preferred Custodian:

ACI selected Interactive Brokers, LLC. (publicly traded as "IBKR") as our preferred custodian based on their industry leading lowest transaction costs, superior trade execution, their history as a multiple winner of Barron's Best Online Broker, and the security of a credit rating on par with Wall Street's biggest banks.  ACI is able to work with other custodians such as Charles Schwab and TD Ameritrade to support select clients.