Wealth and Finance International, a print and online magazine dedicated to providing fund managers and institutional and private investors around the world with the latest industry news across both traditional and alternative investment sectors, has named ACI Wealth Advisors as an award winner for two categories in 2015.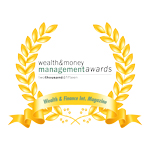 2015 Wealth & Money Management Awards

From Wealth & Finance International: From asset managers to private bankers, financial planners to family offices, the 2015 Wealth & Finance International Wealth & Money Management Awards are dedicated to uncovering and promoting the work and achievements of the very best the financial services community has to offer.

The awards are all about the individuals, firms and departments whose dedication and commitment in all aspects of the role have seen them achieve stellar results for their clients, whether assisting with managing their wealth, planning for the future of their business or their family or providing more general – but no less vital – advice.

The selection and judging process is rigorous and far reaching and we have welcomed nominations from and on behalf of firms throughout the world, from the smallest niche practices to the largest and most powerful global corporations. It is of great importance to us that, throughout every step of the awards process, we do everything we can to ensure that those who do go on to win one of these highly sought after prizes have been chosen purely on merit and based only upon the votes received, the further evidence supplied and our own in-depth in-house research.

Please click the graphic above to learn more, or use the icons below to share.