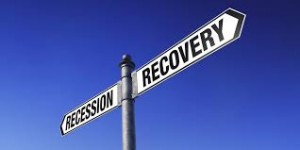 RPI Score Moves to 27 from 12
One of the major components of the RPI has recorded it's 3rd negative month in a row. This has occurred three times in the last 15 years. Two of those occasions marked the beginning of market declines that ultimately became crashes.
The move above 20 creates a "Reduce Risk" signal for money Process Portfolios manages on behalf of clients.
Our perspective is that this component will flip positive next month and that the other components of the RPI will not confirm the warning, sending the RPI back below 20.
The RPI is a tool for measuring the strength of the American economy. It is derived from data provided by the Federal Reserve – things like CPI, GDP, productivity, employment, manufacturing activity, retail sales, etc.
Using a simple algorythm, the RPI scores the investment environment from 3 to 75. A score of 20 or above signals a rising likelihood of recession (usually bad for stocks). A move back below 20 after a recession signals a rising likelihood of favorable investment conditions. Most of the time it putters along between 3 and 17.
For a more detailed description of the RPI, take a look at the Recession Probability Indicator page.
Disclosure: Please see Privacy Policy and Disclosure at the bottom of the page to review the terms and conditions of using this site.