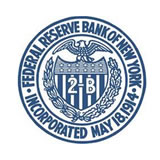 The Fed Quietly Keeps QE Going
Just like the balance sheet of any company, the balance sheet of Federal Reserve includes a large number of distinct assets and liabilities. The FED has been engaging in quantitative easing policies (called QE policies) to stimulate an economy that has continued to recover well below potential.
Since the Fed embarked on the first QE program about 5 years ago, the balance sheet of Federal Reserve has ballooned to over $4 trillion dollars. This expansion has been an item of broad concern. Perhaps as a result of such concerns, the Federal Reserve "officially" ended QE in October 2014.
Despite the official end, the Fed purchased an average of $93.4 billion per month in assets during December 2014 and January 2015, expanding the balance sheet by $186.7 billion according to CNBC.
Why is the Fed still spending?
It seems Chairman Yellen is seeing something she doesn't like in the economy. It may be that she sees the quality of jobs being created is far below what's occurred in previous recoveries. Economic engines are not built on bartenders and wait staff, and the last jobs report reported nearly a third of new jobs were this type of lower income service job.
A more important question may be when is the closet QE going to stop? It's clear that Fed spending has benefited risk assets like equities. It's arguable that as long as the Fed continues to support the economy through QE in combination with historically low rates, equities seem likely to prosper. If that's true, then it's equally likely that a real end to QE will bring an adjustment of some kind to risk assets. The severity of that adjustment is going to depend on a combination of earnings and valuations. If QE ends in the face of growing earnings and reasonable valuation, the adjustment may not be a white knuckle ride. Conversely, falling earnings and high valuations can be a risky proposition under the best of circumstances. At the moment, earnings growth seems to be falling and valuations are a bit stretched in many sectors. Will that be the case when the Fed really takes the economy off life support?
Time will tell.
Stay tuned.