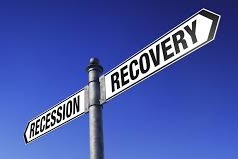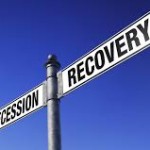 Will the Economy Sink or Support the Stock Market? Investment & Business Conditions Update
October 2015
There has been great concern recently among talking heads whether or not the Fed will raise rates and what the impact on the economy will be if they do. The fact is the US economy is trudging along and is likely to continue to do so whether or not the Fed raises rates incrementally over the next few quarters. The market's concern, misplaced in my opinion, is that once the Fed starts hiking it won't stop until rates are normalized. That isn't going to happen. Any hikes will be small, and the path to normalcy will take several years. Our economy is okay, but it isn't in a position to support a typical rate hike cycle and the Fed, despite fumbling the message repeatedly, knows it.
So, if we can discount the Fed (at least for now) what are we really seeing? The Recession Probability Indicator improved mildly from last month with a current reading of 12, indicating a stable investment climate and a mildly growing economy with no current risk of recession. That suggests that the economy, as it continues to grow, should ultimately support higher earnings which is a positive for the stock market.
The RPI runs on a 2 month delay due to the Fed's data release schedule.
If you are new to the RPI, it's tool to measure the strength of the American economy and the safety of the investing climate. It's built on data from the Federal Reserve and has demonstrated itself to be historically effective.
CLICK HERE to learn more about the RPI and see an illustration of it's potential impact on investing. Make sure you take time to scroll down to take a look at the updated tables. Prepare to be impressed.
For those interested, I've also included the most recent summary from the American Institute for Economic Research below.
Please share this post using the buttons at the bottom.
Warm Regards,
Dak Hartsock
Chief Market Strategist
ACI Wealth Advisors, LLC.
Process Portfolios, LLC.
Monthly Summary of October Business Conditions from the American Institute of Economic Research
…The Economy…
Unusual demographic shifts currently underway and slated to last for many more years may be affecting the overall economic growth rate as well as creating pockets of relative strength and weakness. One example is in housing, where multifamily construction has rebounded more robustly than single-family homebuilding following the housing boom and subsequent bust that helped usher in the Great Recession.
Our Leaders index improved slightly in the latest reading, while cyclical scores changed little. Taken together, the AIER data suggest that the risk of recession in the coming six to 12 months remains low.
…Inflation…
The Consumer Price Index slipped month-to-month for the first time since February 2015. This is consistent with last month's report that inflationary pressure was easing. The latest AIER inflationary Pressures Scorecard points to further downward pressure on inflation for months to come. Only eight indicators out of 23 show rising inflationary pressure, compared with 12 last month. The easing resulted from a recent slowdown in consumer demand and fast growth in supply. A decline in energy prices was another important contributor.
…Policy…
The Fed kept interest rates unchanged at its September meeting, in line with market expectations. But the central bank's projections continue to indicate that the first rate hike in more than nine years is likely to occur by the end of December. After holding rates near historic lows for so long, anticipation of the initial step toward normalization in monetary policy may actually stimulate borrowing in the short run as people try to get ahead of future increases.
Demographic change is slowing growth in the labor force and gains in educational attainment. The fastest way to reverse this—skill-based immigration—is unlikely to garner political support in Washington. Alternative but slower solutions include making it easier for American youth to continue their education beyond high school.
…Investing…
Yields on mortgage-backed securities are about in line with their historical relationship to U.S. Treasurys. An improving economy and healthier finances for borrowers would boost overall loan quality and help narrow yield spreads slightly. However, the prospect of Fed interest rate increases is likely to boost pressure on yields across the fixed-income spectrum.
Lumber futures prices have fallen more than other housing-market indicators would suggest.
A bubble in stock prices of U.S. homebuilders from 2000 through 2005 was worse than the better-known tech-stock bubble of the late 1990s. Following the bust in homebuilder shares and the Great Recession, homebuilder stocks since 2011 have slightly outperformed the broader market.
Global equity markets have struggled in recent months, reeling from a worldwide economic slowdown, the effects of potentially higher U.S. interest rates, a strong U.S. dollar, and ongoing military conflicts that have created arefugee crisis. For those with a high tolerance for risk, these times can create opportunity.
CLICK HERE for the full summary.