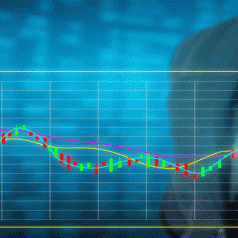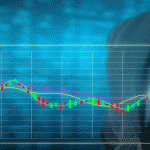 Market Beating Portfolios – Performance Update October 2015
The video below reviews performance for all 6 Process Portfolios for the month of October as well as year-to-date results. For reference, I've include a table of 2015 year-to-date performance for the major indices & asset classes above the video player. It hasn't been an easy year, but Process Portfolios live portfolios and designed models have managed to achieve reasonable performance for less risk than owning an index fund, and in some cases have also provided considerably better results. Not too shabby.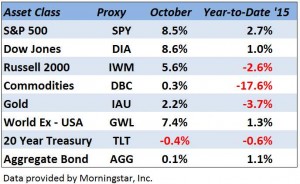 Click to enlarge.
The video below is organized so that bottom-line oriented people will get what they are looking for in the first 3 or so minutes and those interested in a bit more detail can stick around for the discussion. Portfolio descriptions including risk management available at the end of the video.

Please share with buttons below.
Warm Regards,
Dak Hartsock
Chief Investment Strategist
ACI Wealth Advisors, LLC.
Process Portfolios, LLC.